Our Doctors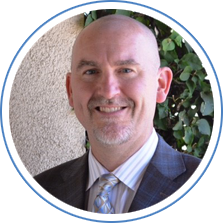 Jeffrey J. Bruening, DPM
Dr. Bruening has over 23 years of experience helping patients with their foot and ankle problems. He has reached the highest level of education and has been
Certified by the American Board of Foot and Ankle Surgery. He and his staff are available to provide the most successful treatments in order to alleviate their patients problems efficiently.
Dr. Bruening uses the latest surgical techniques and technology to improve the quality of life of his patients with debilitating disorders. He also provides 2nd opinions for patients who have failed surgeries, or complex deformities.
In his spare time Dr. B. enjoys spending quality time with his family. He loves watching his older children play water polo. He enjoys being the team manager for his sons little league baseball, coaching AYSO, and head coaching his son's basketball teams. He is also an avid cyclist having completed multiple century (100 mile) competitions.
He reads over a dozen books a year, and prefers reading biographies of the great people in history or books related to self improvement. He also enjoys snow skiing, hiking, and rock climbing.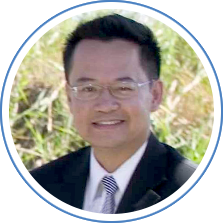 Thinh T. Le, DPM
We are happy to introduce Dr. Le as our newest partner of the Bruening Foot and Ankle family. Dr. Thinh T. Le is a welcome addition to our practice with over 22 years of experience treating foot and ankle disorders. A firm believer in education and prevention, Dr. Le's practice philosophy has evolved over the years while working in various communities throughout the inner city of San Francisco and Brooklyn, New York to the farming communities of Bakersfield and underserved communities of east Los Angeles. Dr. Le believes that communication, trust and interpersonal relationships are essential in the overall success of patient care.
Dr. Le completed a Bachelor of Science degree in Biological Sciences at the University of California, Irvine, and earned a medical degree from the California College of Podiatric Medicine in San Francisco, CA. Upon graduation, Dr. Le pursued a podiatric medicine residency program at Wyckoff Heights Medical Center in Brooklyn, NY and then a surgical residency program at Delano Regional Medical Center in Kern County, CA. Aside from generalized podiatric care, Dr. Le has an interest in rheumatoid deformities, diabetic wound care, and gait disorders from strokes, traumatic brain injury and Parkinsons.
In his spare time, Dr. Le enjoys reading, traveling, camping, hiking, tennis and spending time with his wife and two kids.
Jacob Green, DPM
Dr. Green is a board qualified surgeon by ABFAS and joins the practice as the newest associate He was trained in forefoot, rear foot, and reconstructive surgeries after graduating as the Chief Resident at Chino Valley Medical Center PMSR/RRA in 2023. Dr. Green trained in diverse medical settings and graduated with over 2.5x the national graduation requirement in surgical cases under the guidance of 30+ board certified surgeons.
Prior to completing medical school, Dr. Green graduated from San Diego State University earning a B.S. in Kinesiology with an emphasis in Physical Therapy. His time at SDSU helped shape a desire to utilize therapy as a preventive measure when possible and a staple of his postoperative protocols. Following his time at SDSU, Dr. Green attended Western University of Health Sciences College of Podiatric Medicine (WUCPM) graduating in the Class of 2020 where he was the Class President, an Anatomy Course Facilitator, and Treasurer of the Business of Medicine Club.
Dr. Green is looking forward to becoming an adjunct professor at his Alma Mater WUCPM in Pomona. In his free time, Dr. Green is a foodie and loves cooking new recipes for him and his wife, Emily when they aren't enjoying a Dodger dog at Chavez Ravine. He has a passion for sports and worked for the athletic departments of UCLA, SDSU and the San Diego Padres prior to medical school. Dr. Green is excited to share his unique background with his new patients in the Inland Empire.